When the emotional uncertainty of mental illness leaves people stranded and unable to care for themselves, we're here.
We help clients strive for independent, healthy lives by meeting their everyday needs.
Outreach Center
Our center offers a safe place for adults and young adults with mental illness who are experiencing homelessness or at-risk for homelessness. We provide free access to essential, daily needs like food, clothing, showers, laundry facilities, computers, Wi-Fi and transportation assistance. It's here our clinical team determines the need for psychiatric care, and we explore other community resources and housing options — all delivered with age-appropriate care.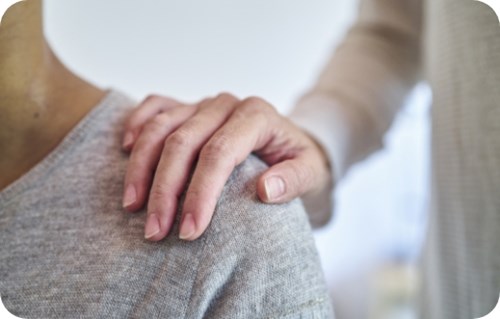 Our center is open 8:30 am to 5 pm, Monday – Friday. Contact our center on behalf of yourself or a loved one, and we encourage referrals from community partners, other health agencies and hospitals.
Outpatient Clinic
1516 Gregg Street
Columbia, SC 29201
803.661.8004
Administrative Services
1408 Gregg Street
Columbia, SC 29201
803.786.1844
Community Outreach
Mirci provides year-round outreach to people experiencing homelessness, in parks, cemeteries and other areas where unsheltered individuals are known to congregate. Our outreach team invites them to the appropriate Mirci Outreach Center where we meet their immediate, essential needs. We're then able to provide mental health screenings, benefits enrollment assistance, referrals to shelters and other service providers as needed, and consider housing needs.
Outreach services for youth under age 21
Mirci's Street Outreach Program provides access to gateway services in the community so youth under the age of 21 can better navigate the emotional uncertainty of mental illness. For more information, contact Mirci's Outreach Center.
Benefits Assistance
The Mirci team helps those enrolled in our program secure and manage disability and other mainstream benefits like SSI, SSDI, Medicare, Medicaid and SNAP.
---